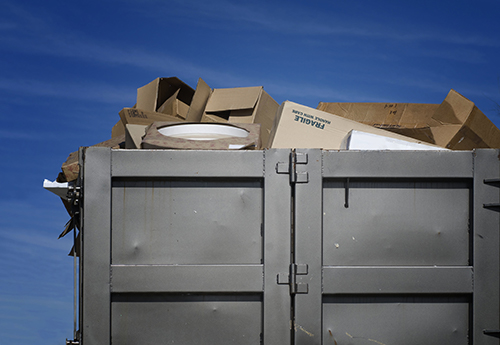 When you need trash and rubbish taken away swiftly, Dutch's Hauling is ready to help! We're a complete junk removal and garbage collection service in Altoona, PA, proudly serving the needs of residential and commercial clients alike. Don't let your discarded items be an eyesore on your property or spend unnecessary time making trips to the landfill—call us instead!
Roll-Off Container Service/Rentals
Need a convenient way of getting rid of debris all at once? We rent roll-off containers for junk removal in Altoona, PA. Our containers are easy to load and even easier for us to haul away when you're done. Our options include:
10-yard container (4,000 lbs): 2 weeks/$300
15-yard container (6,000 lbs): 2 weeks/$350
Whether you're doing some light remodeling or a massive cleanout of your commercial facilities, our roll-off dumpsters are the easiest way to manage debris and waste.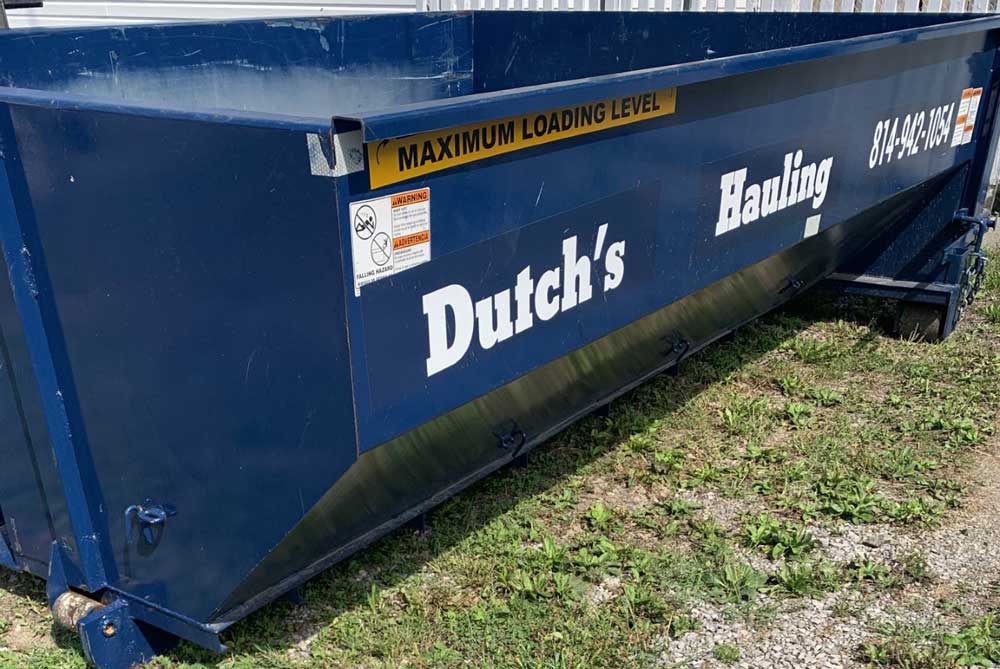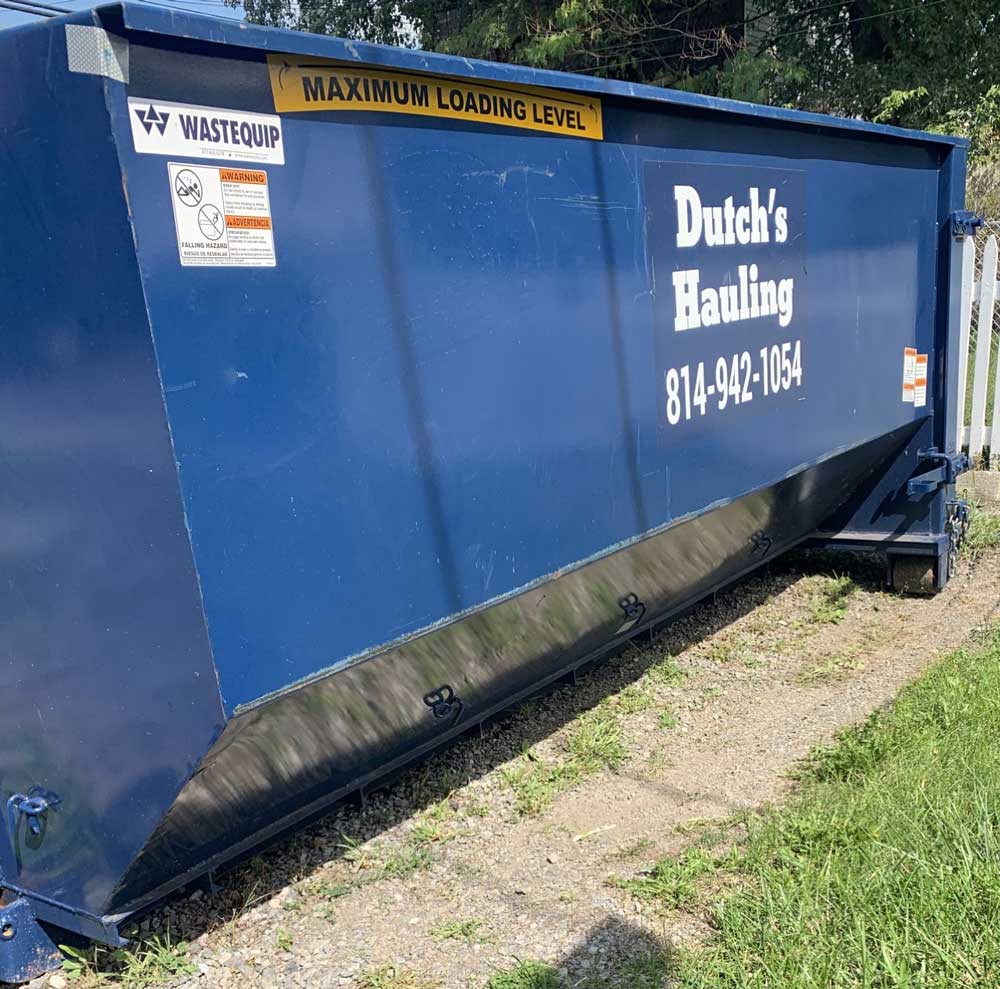 Weekly Trash Collection Service
We'll make sure garbage bags don't have time to pile up! Our weekly trash collection service is a reliable and convenient way to get rid of your waste. We serve both residential and commercial properties, arriving like clockwork each week to make your trash disappear. We'll be happy to add you to our route or schedule recurring weekly service around your needs.
Cleanup Service
When there's cleanup to be done after a major project, trust us to assist you. We frequently assist in cleaning up the aftermath of attic, basement and garage renovations and cleanings. Our cleanup services are also available in commercial capacities, such as to construction sites.
Debris Removal Service
Some debris is too large or not properly disposable in your regular garbage bin or dumpster. For this larger debris, count on our team to remove it from your premises. We deal with miscellaneous junk, bulk garbage, old appliances, furniture, mattresses, and brush, among others
For more information about our trash collection services, roll off dumpster rentals, cleanup or debris removal services, please contact us today at 814-942-1054 for more information.